Christ's Reign on Earth - What It Will Be Like
Just as He promised, Jesus Christ is returning soon. When He comes He will replace the human governments of the world with His own Kingdom of peace and joy. Find out what Jesus' reign on earth will look like and how you can be there to see it.
Download PDF (2.29 MB)
---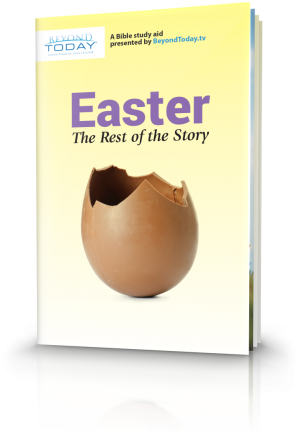 Easter - The Rest of the Story
Many believing Christians celebrate Easter as a way to honor Jesus Christ's resurrection. But Easter is a day with very different roots—stretching long ago into pre-Christian paganism. The Bible alone has the truth of Jesus' life, death and resurrection, and it shows a different set of celebrations—the Passover and Days of Unleavened Bread—that give us the real story that Easter doesn't tell us.
Download PDF (2.57 MB)
---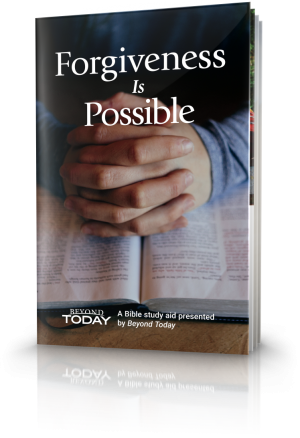 Forgiveness is at the core of Christian faith, belief and action. The road to forgiveness can be long and hard, but through God's loving guidance it is possible.
Download PDF (1.85 MB)
---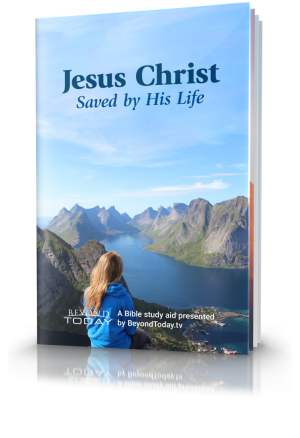 Jesus Christ - Saved By His Life
A Christian's walk is challenging, and trials can be overwhelming at times. But through the birth, perfect life, death and resurrection of Jesus Christ, we have hope in the ability to overcome life's challenges. Find out how we are saved by His life.
Download PDF (1.72 MB)
---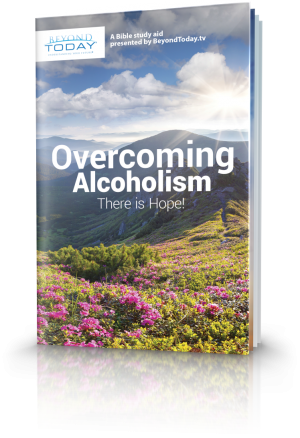 Alcoholism is a terrible disease that ravages the body and destroys relationships. It's also a spiritual sickness that keeps alcoholics from having a strong relationship with God and Jesus Christ. If you or someone you know is suffering with the burden of alcohol addiction, this study aid can help you begin to break free and start living an abundant, alcohol-free life.
Download PDF (1.39 MB)
---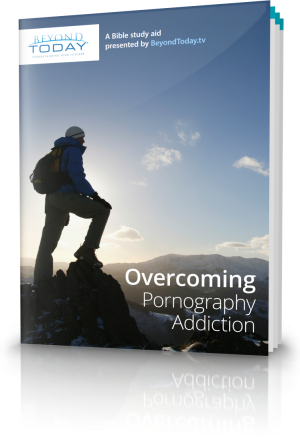 Overcoming Pornography Addiction
Pornography addiction is a real and very serious problem for people of all types and backgrounds. It may even be a serious problem for you. If you or someone to know is struggling with the sexual sin of porn addiction, this study aid can help break the chains of slavery to sin.
Download PDF (495.8 KB)
---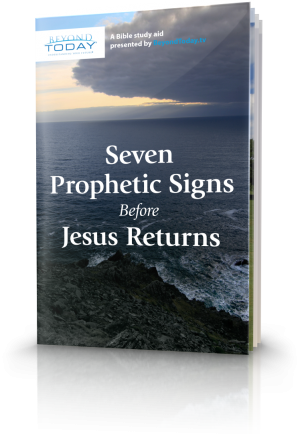 Seven Prophetic Signs Before Jesus Returns
The Bible is filled with prophecies. Some have already been fulfilled, while others are still awaiting their ultimate fulfillment. These seven prophecies, some fulfilled and some unfulfilled, must come to pass before Jesus Christ returns to earth. For the first time in history, each one is possible. Will this generation see Jesus' return?
Download PDF (855.1 KB)
---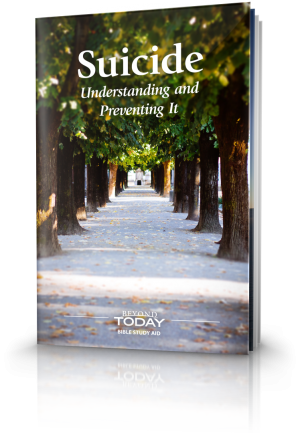 Suicide: Understanding and Preventing It
You should be prepared to help someone through difficult times, depression or even suicidal thoughts. This study aid provides a biblical perspective on these issues. The loved ones of a suicide victim need to understand what the Bible reveals—there will be life after death for that person and he will have his opportunity to qualify for eternal life in God's Kingdom.
Download PDF (457.5 KB)
---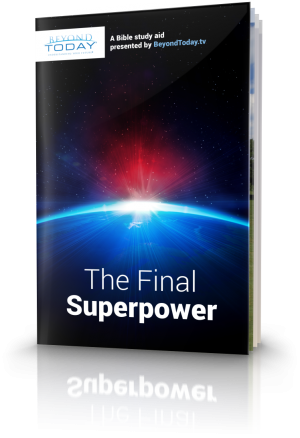 Bible prophecy tells of a sequence of world-ruling superpowers. These powerful nations and their rulers have dominated the world throughout history. The Bible tells the story of their rise to power and their fall to obscurity. It also reveals that there is one more worldly superpower to come before the return of Jesus Christ. This power was foretold millennia ago by the prophet Daniel, and it will rule with force and ferocity like none before. Its fall will come when Jesus Christ returns to establish the Kingdom of God—the final superpower the world will ever see.
Download PDF (2.32 MB)
---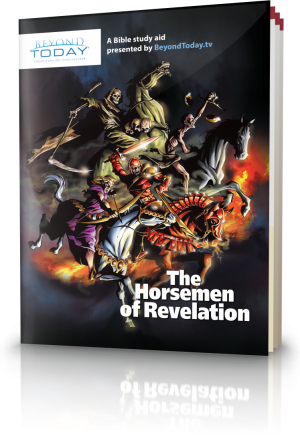 The "four horsemen of the Apocalypse" - this latter term being the Greek name for the book of Revelation - have intrigued Bible readers for centuries. What do they represent? The implications for mankind are staggering.
Download PDF (855.5 KB)
---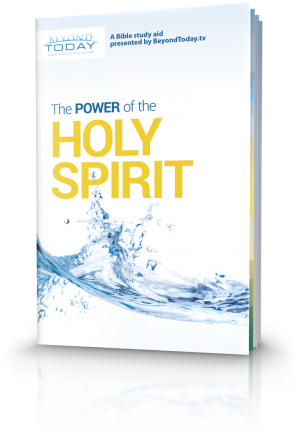 Almost 2,000 years ago, a miraculous, momentous event occurred—the New Testament Church was founded on the Feast of Pentecost. What made this event so astounding—and Acts 2 records that the circumstances of that day were truly dramatic—was the giving of God's Holy Spirit to the followers of Jesus Christ, just as He had promised.
Download PDF (1.18 MB)
---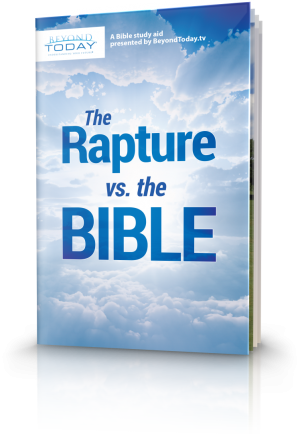 Christians all over the world are looking for a sudden rescue - a Rapture - to save them from the coming time of trouble. But does this Rapture teaching come from the Bible? Explore the roots of this doctrine and discover the wonderful hope of resurrection God has planned for all mankind.
Download PDF (2.74 MB)
---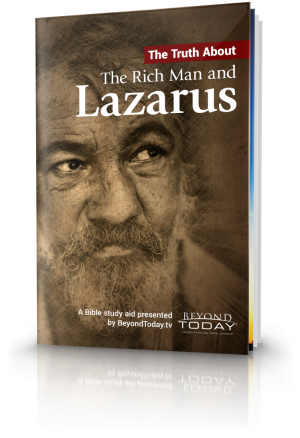 The Truth About The Rich Man and Lazarus
The tale of the rich man and the beggar Lazarus is one of Jesus' most well known parables. It's also one of the most misunderstood sections of the Bible. What was Jesus trying to tell us through this parable? Was He explaining heaven and hell and the afterlife? Or was He trying to teach us something about how to live godly, generous lives? Read to find the answer!
Download PDF (714.5 KB)
---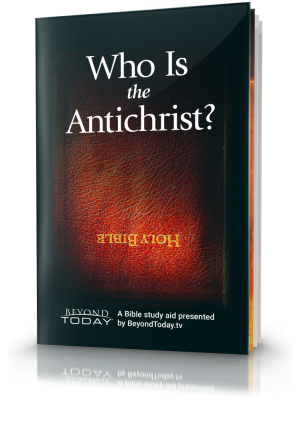 Who is the Antichrist? Bible prophecy of the end time talks about this mysterious figure. Is he the one identified as the "man of sin" and the "false prophet"? Or is there more to the story than that? The answer is deeply personal and forces Christians to examine the very core of their relationship with Jesus Christ.
Download PDF (887.5 KB)
---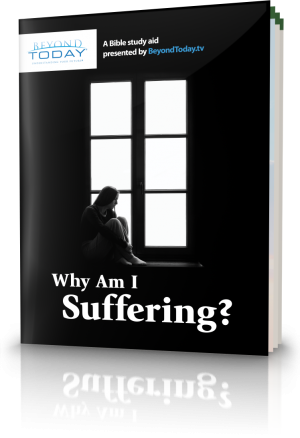 When tragedies happen, we ask why. Whether it happens to us personally, to our loved ones, or to our communities, we have a natural desire to find answers. How could a loving all powerful God allow terrible things to happen? God gives us answers. He gives us hope. The Bible is the very Word of God, and it reveals the reasons for pain and suffering. It also gives us the hope of how to get through trials and sorrows. God doesn't want bad things to happen to people. He loves you. He loves people. Like a loving parent, it hurts Him to see His children in pain. In fact, it's part of God's plan for humanity to get rid of all sadness, sorrow and pain. His plan is for every man, woman and child to live in peace and harmony in His Kingdom. He wants this new world even more than we do. He wants us to grow closer to Him, to obey Him, and to find true peace and comfort in His love and way of life. The most important thing to realize is that God cares for you actively.
Download PDF (343.3 KB)