Feast of Tabernacles 2020
Following the commandment of God and the example of Jesus Christ and the first-century apostles, the Feast of Tabernacles is annually kept by members of the United Church of God around the world. This year's Feast of Tabernacles began October 3 (the evening before) to October 9. It was followed immediately by the Eighth Day or Last Great Day on October 10.
For more information about the Feast of Tabernacles and the Eighth Day, request for our free booklet God's Holy Day Plan: The Promise of Hope for All Mankind.
Feast of Tabernacles in the Philippines
We just concluded the Feast of Tabernacles in the Philippines via national online webcast due to the current government health restrictions for face-to-face meetings.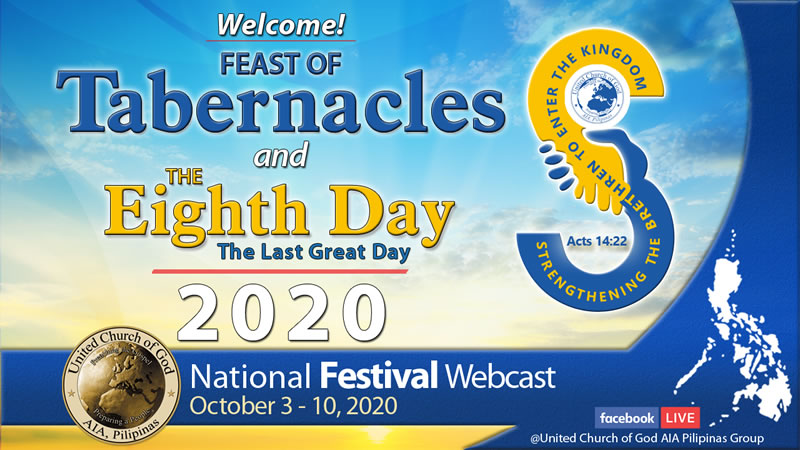 Post-Feast Survey
We are encouraging our brethren to fill out our Post-Feast survey. This post-Feast survey is voluntary and open to the Feast attendees.
The purpose of this survey is to gather information that will help us to better serve the brethren. The information provided will be handled with utmost care and confidentiality.
The deadline for submission is November 27, 2020