United Youth Camps 2022
The United Youth Camp is a Christian camp organized by the United Church of God, an International Association, to provide youths with an environment that will demonstrate that God's way works as they develop towards maturity in all aspects of life.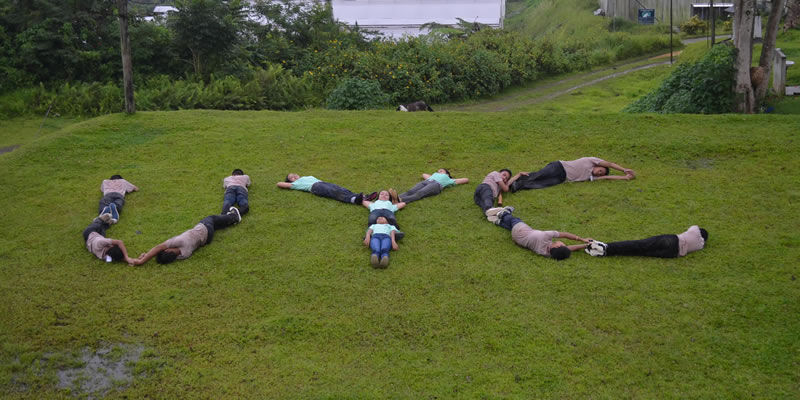 2022 Philippine United Youth Camp
Eden Nature Park in Davao City will be the venue for the Philippine camp this year which will be held from July 18 to 23, 2022.
For Campers: Admission to the Philippine camp is open to youths who are between 13 and 18 years old and who subscribe to the Church's fundamental beliefs and practices.
Basic tuition for campers is P2,500. Campers will take care of their own travel expense. Limited assistance is available to needy but qualified applicants, as approved by the Camp Director.
If you are interested and meet the requirements to be a camper, please download and fill out the 2022 Camper Application Form (PDF).
For Staff Volunteers: Volunteer staff positions are needed to carry out the United Youth Camp program of activities. It is essential, however, that staff members are of legal age, fully subscribe to the Church's fundamental beliefs and practices, and are a model Christian.
Approved volunteer staff will be provided free lodging and meals within the camp.
If you want to serve at camp and think you are qualified, please download and fill out the 2022 Staff Application Form (PDF) to help us determine your actual qualifications to help in this program.
Application Due Date: Please submit your application form on or before May 14, 2022 to your Church Pastor. For campers, a P1,000 application fee is required and will be deposited to your tuition if you are accepted, or refunded if you are not accepted.
Contact Information
For more information or inquiries, please contact the Camp Director via email at or call/text 0917-718-1775.